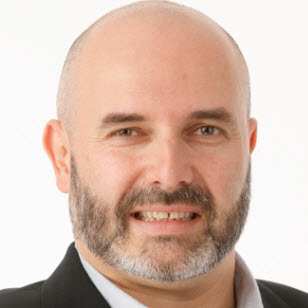 Stephan Brisard!
Sr. Data Driven Marketing Executive
Accomplished senior marketing executive with 20 years of experience in all aspects of online and traditional marketing. Background includes 13 years in corporate marketing and 7 years in digital marketing agencies. Proven track record in designing and building integrated best practice online and offline marketing programs to facilitate the attainment of brand awareness and sales objectives resulting in improved ROI. Dynamic team leader capable of taking over and resolving at-risk situations.
Full name
 Stephan Brisard 
ADDRESS
654 Santa Camelia Drive, Solana Beach, CA 92075 
E-Mail
smbrisard@gmail.com
BUSINESS AND MARKETING
Ecole de Management de Normandie (5 Years Course) -
Master's Degree
EM Normandie is a Business School founded in 1871 and now located both in France and abroad. The school hosts 4,000 students on 5 campuses in Caen, Le Havre, Paris, Oxford and Dublin. Its initiatives have been rewarded by prestigious accreditation bodies (AACSB, EQUIS, EPAS) positioning it among the best European Business Schools.
INTERNATIONAL MARKETING
Leeds Beckett University (3 Years Course) -
Bachelor's Degree with honors
A big business in its own right, the university has around 2,900 staff and more than 28,000 students from almost 100 countries around the world; it contributed an estimated £477 million to the economy every year. It is the only university in the UK to hold both the Customer Service Excellence award and the Investors in People Gold standard.
ACCOUNTING AND FINANCE
UCSD (2 Years Course) -
Professional Certificate
ESET
Director, Demand Generation & Product Marketing -
June 2016 - Current
• Lead a team of 20 specialized marketing professionals which tripled in size in less than 2 years.
• Manage brand, content and marketing programs to increase ESET's market position.
• Drive product marketing and management including product releases for using an agile framework.
• Manage social media and got ESET positioned as a challenger on Gartner's magic quadrant.
• Establish and execute the overall demand generation, digital marketing and creative marketing strategy.
• Grew B2B sales accepted leads by 84% and reduced cost per lead by 50% within 3 months.
• Manage web and e-commerce to drive qualified sales leads, AOV, EBITDA, loyalty, renewals and trials.
• Grew online B2C and B2B transactions from $18M to $20M/year in less than 1 year.
• Lead marketing ops with marketing automation, CRM, artificial intelligence, analytics and A/B testing.
• Develop synergies with channel partners, resellers and customers to drive new opportunities and sales.
• Identify, retain and manage third party marketing agencies and vendors.
• Speak regularly in front of large audiences at company events, marketing and vendors' conferences.
CalAmp
Vice President, Corporate Marketing -
2015- 2016
Lead a multi-site and global team of marketing professionals responsible for developing, implementing and driving the organization's broad corporate marketing, demand generation and marketing communications initiatives.
• Recruited and lead a team of 10 specialized marketing professionals.
• Optimized global marketing planning and budgeting leading to a 30% reduction in costs.
• Lead brand and repositioning efforts for NORAM, EMEA and APAC markets.
• Drove product management and marketing efforts for all geographies using a waterfall methodology.
• Launched several new products including a platform as a service 2 months ahead of schedule.
• Lead global public relations activities and managed all third party agencies.
• Created powerful content marketing and creative assets to drive awareness and grew sales by 30%.
• Increased qualified sales leads by 50% after selecting and launching a new marketing automation platform.
• Grew qualified web leads and rankings by 60% through search engine optimization in less than 6 months.
• Launched new digital marketing programs and implemented A/B testing which lead to a $1M increase in sales.
• Presented results regularly to corporate management and spoke at various industry events.
Mitchell International
Director, Product Marketing -
2011 - 2015
Provided product marketing leadership to insurance and collision repair markets in North America and Europe. Directed all aspects of products go-to-market strategies and positioning activities, which encompassed product definition, product launches and demand generation efforts. Managed communications and public relations initiatives. Played a key role in designing and implementing market strategies.
• Formulated a comprehensive marketing plan, which contributed to +25% year over year growth
• Performed strategic market analysis of segmentation solutions and improved overall positioning
• Lead launch of the most successful product in company history with a 10% increase in sales
• Selected and retained new public relations agency and increased PR efficiency three times
• Recruited, motivated, managed and grew by 50% a talented team of marketers
• Established brand standards and created website and collateral updates for all products
• Increased leads from marketing by 50% and reduced cost per lead from $2,800 to $35
• Developed and optimized sales enablement tools which increased customer retention by 20%
• Spearheaded efforts to lower marketing expenses by 40% and increased marketing performance
• Drove incremental revenues of $1.6M from online and traditional marketing channels      
BusinessOnLine.
Management Supervisor -
2009 - 2011
Led all online strategic and tactical marketing aspects of several fortune 500 clients which included Masco, HP and Chiquita Bananas. Formulated a marketing plan for the agency that encompassed the creation and launch of international digital marketing and localization services.
• Selected to head performance acceleration team for marketing
• Collaborated with third party agencies to increase marketing effectiveness and productivity
• Increased SEM results by 40% and reduced costs by 50% for the agency's top client
• Successfully managed budgetary decisions and deployed efficient account teams for key clients
• Developed marketing mix (price, promotion and placement) of new online marketing services
• Engaged clients with new online marketing techniques and technologies to increase retention
• Deployed complex proposals and won numerous pitches with a minimum contract value of $1M
• Secured Hewlett Packard global SEM contract in Europe and Asia-Pacific regions in March 2009
Professional Skills
Emotional Intelligence

85%
Scuba Diving
PADI certified, I have reached the rescue diver level and enjoy night dives particularly in San Diego and all other the world.
Books
I enjoy reading regularly and today I am going over "Emotional Intelligence" from Daniel Coleman, "Crucial Conversations" from Kerry Patterson and a phenomenal thriller in French called "Quand sort la recluse" from Fred Vargas.
Traveling
I love traveling and discovering new cultures. I recently visited Giza, Egypt and was fascinated with the great pyramid.